We've all heard the term a picture is worth a thousand words, and in real estate that thousand words could translate into thousands of dollars when it comes to attracting the right buyers or tenants to a home.
We would love to tell you that real estate photography a simple process (we don't want to scare you off), but there's so much more to property images than just pointing, shooting and posting the images. For photographers, it can be a form of art, it can be complicated… but it doesn't have to cost the world. If you know what you're doing and you put in a bit of practice, you can even do it yourself.
Even post-production enhancements, retouching, virtual tours, virtual staging and new floorplan renderings can cost less than you might think if you find and work with the right service providers.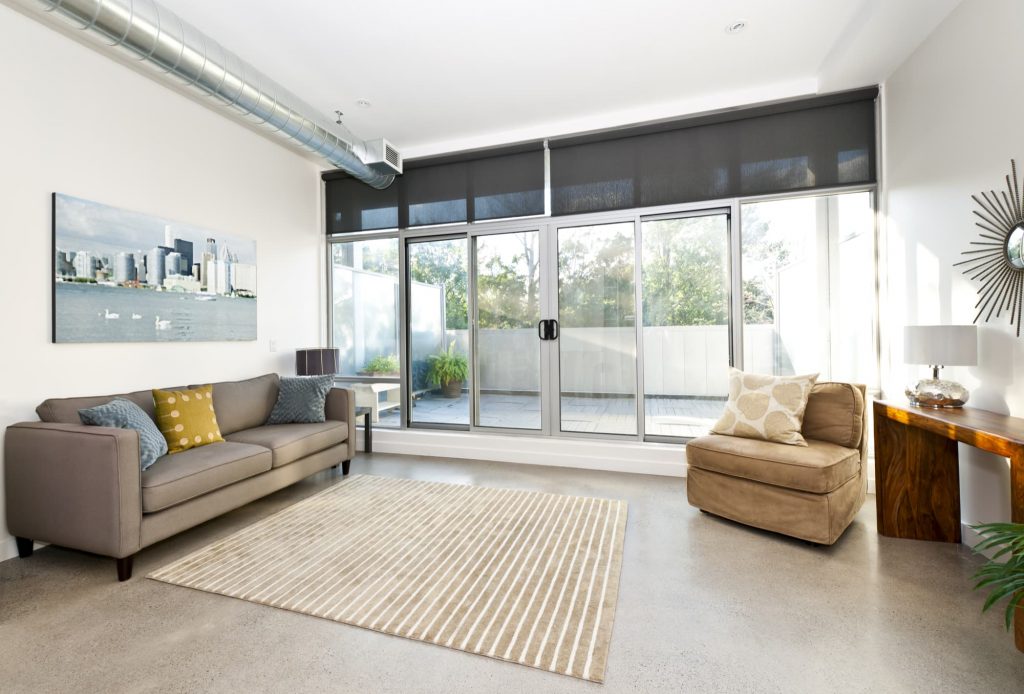 Love at first sight
First impressions matter a lot, and catching someone's attention is exactly what property imagery is all about.
According to a study published by the Wall Street Journal, the first 20 seconds of eyes focusing on an image is critical to influencing what the brain perceives as appealing and makes it the main driver for making a decision: in real estate this could mean the difference of scrolling past the property in search results, or pausing and clicking on the property to see more.
The researchers were tracking the eye movements of the test participants who were looking at home listings online and found that more than 95% of those who viewed photos of home exteriors spent no less than 20 seconds fixated on the image, after which time their eyes started to drift to other areas of the web page.
After this time, 76% of the test participants searched for property details, such as the number of bedrooms, bathrooms and price. Only 60% of participants went on to read the property description; meaning 40% of participants made up their mind solely on the images provided.
More than half of the time spent by the participants looking at the screen was attributed to looking at property photography and imagery.
What can good quality images do for property listings?
Based on recent real estate statistics, homes with high-quality photography posted online are 31% likely to sell faster. This was supported by a survey that found listings with only one photo spent an average time of 70 days on the market, but those with 20 images or more spent no more than 32 days available online.
It doesn't stop there: houses with a value range of $250,000 to $1,000,000 listed with high-quality photos have sold for an additional $3,000 to $11,000 more than those with poor quality photography.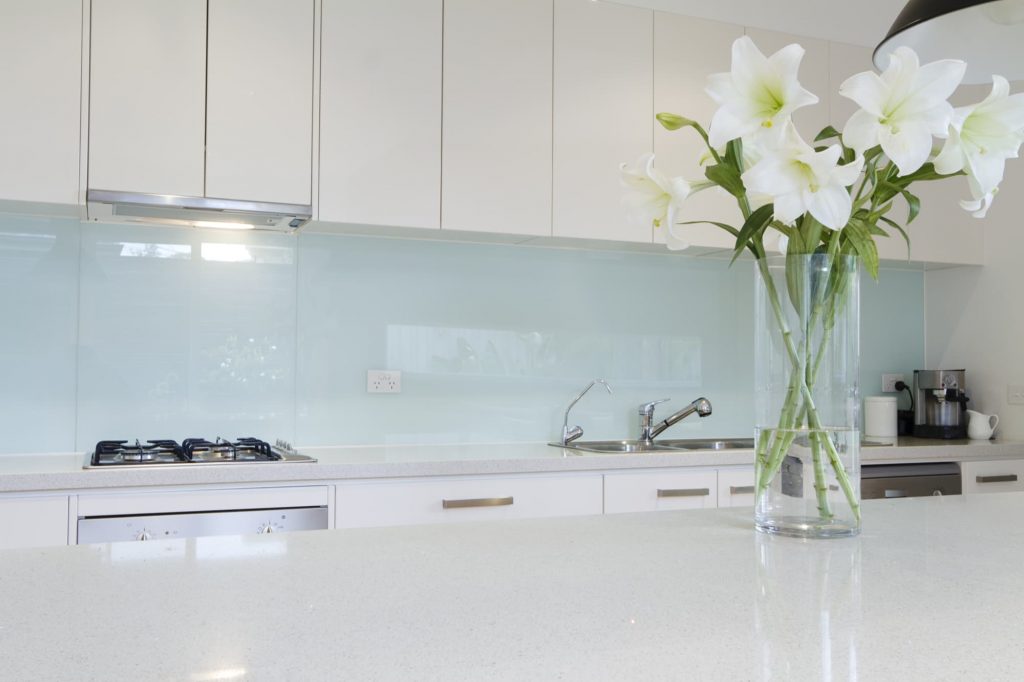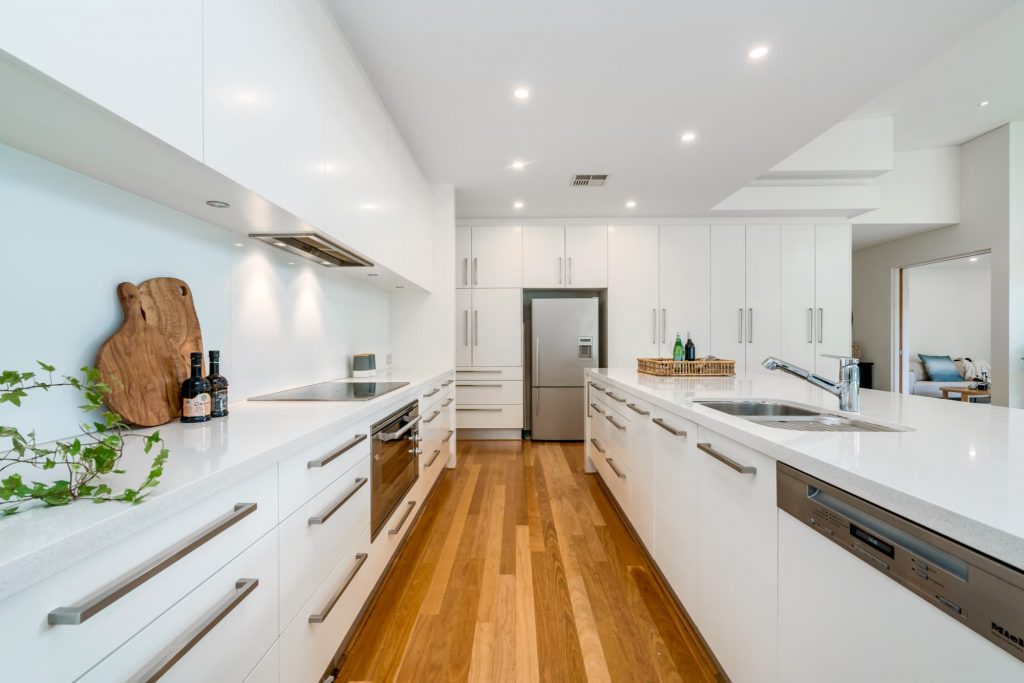 Photo quality
This should be the first thing that comes to mind and has everything to do with the size, resolution, sharpness, contrast, lighting, and many, many other aspects of the photography.
When loading your images into your real estate crm application, you should be aiming for images at least 2,000 pxels wide, with a file size of around 1 to 2 MB. This ensures your images are sharp, crisp and clear, making for a better experience when visitors zoom in on your images. Also remember to have all of your images taken in landscape, the stadard for most (if not all) real estate websites.
Good real estate crm applications and real estate website designs will compress your images for load speed, so don't get too caught up trying to compress your images yourself. Hot tip: if your website doesn't do this, talk to the team at iDashsites!
Make sure the images are clear and sharp, not dark or blurry, and the colour format is saved as RGB for online use (not CMYK which is ideal for print).
Also, one of the best photo practices you need to know is lining up vertical lines correctly. When taking photos try to line up pillars of the house, cabinets in a kitchen, and staircases. Images with these vertical elements slightly angled can make your photos look bad and subconsciously take away the viewers focus.
Always use new and clean photos
Make sure you always take and use new images; avoid old or recycled photos, whether they're from an old listing, online album, or social media post. This rule applies to rentals too, don't neglect your potential tenants.
Don't recycle photos from old listings: new photos provide more updated views and help set the right expectations with potential buyers who want to see the property in its current state. We see recycled photos a lot in rental listings, and before you know it you are listing a rental with images that are over 10 years old. Not only do these photos often look bad and are usually of poor quality, but a lot can change in a property in 10 years.
Photos should also be framed properly to avoid unwanted photo-bombs, such as untidy tables, overflowing bins, dirty dishes, graffiti, or anything that would spoil the image of the property. Make sure subject areas are checked thoroughly and tidy up if needed.
Also, try to move or clear rooms of clutter that could create an impression of a small or cramped space.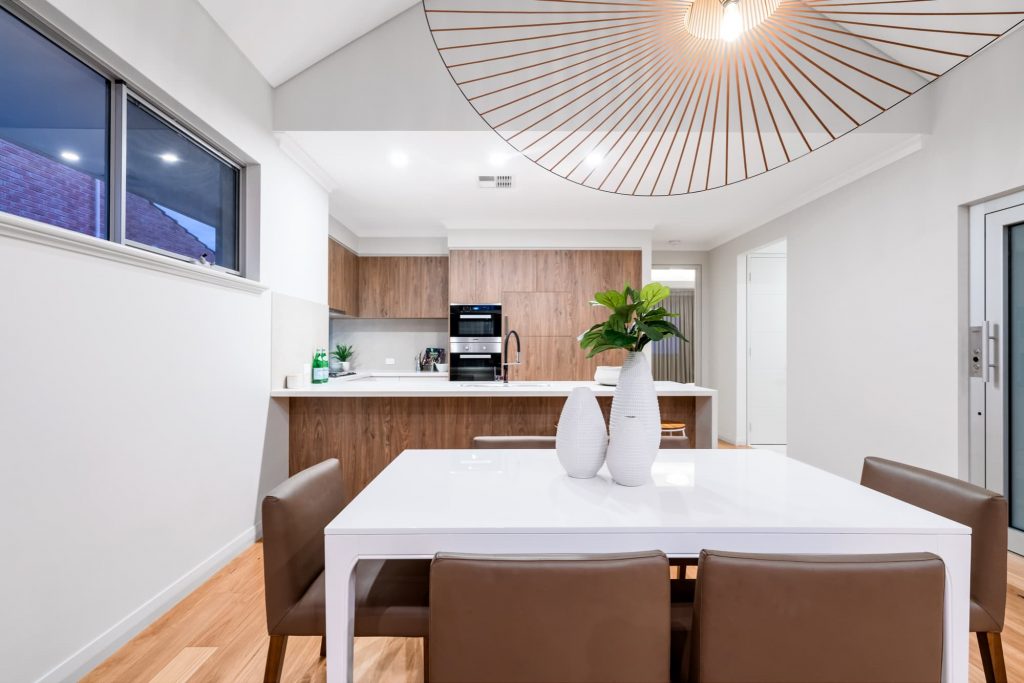 Plan and maximise photo-shoot activities
Taking images from the best angles of the property inside and out is very important. It will provide buyers with a virtual and realistic view of the property listed, and give them a much better idea of space size. For instance, take photos from the corners of a room to get the best aspect as possible. Don't feel like you need to settle on a single image per room, if a room needs it take multiple photos from different angles.
For occupied spaces, make sure the owner tidies up. If a photographer is hired to take photos, take time to discuss plans and ideas regarding the photography for your listing so you can share ideas that would make your photos work and to get ideas on how to improve spaces for photography.
Make sure that you have all the basic areas covered for your listing photos especially the kitchen, all bathrooms, all bedrooms, and even any garage spaces.
Floorplans
Ok, this isn't exactly part of the photography, but it does play an important part of telling a story about the house. With a decent floorplan available to your visitors, this will give them an instant visual representation of how all the spaces interact, and exactly how each room connects. Floorplans become invaluable in larger homes too, giving your photos a sense of purpose.
Floorplans can also be as simple as a scanned drawing (no, don't upload your drawing to your online listing!) that can be sent off for professional redrawing and rendering. You can take the expensive route and get in a professional draftsman, or you can send your scanned drawing off to services such as BoxBrownie to have your drawing turned into a professional floorplan for as little as $30. For a little extra you can even opt for a 3D floorplan that gives a great understanding of aspect.

Photo retouching
Consider photo retouching as a key process for every property you list. It might seem like a minor detail, but replacing something as simple as the dull grey sky can make a listing stand out from the crowd in real estate website search results. You can even apply the same process to dark rooms or to remove noticeable blemishes from walls.
Make sure you don't go too crazy with retouching. Avoid being too creative or tricky and only use retouching as a way to enhance the property and not misrepresent it, which could potentially turn-off buyers for being misled when comparing images with the actual property. The goal here is to enhance and elevate the property, not cross over into false advertising territory.

Virtual staging and tours
If you're advertising an empty house for sale or lease, consider virtual staging as a way to give buyers and tenants a better idea of room size and space.
Online services, like BoxBrownie.com, provide extremely cost effective virtual staging services that will give visitors an excellent perspective of the property you are selling and how it would look with furniture filling a space.
It can also help save a lot on advertising costs, as virtual staging costs only a fraction of physical staging. Virtual staging is the cost effective solution, but if your budget allows you should definitely consider physical furniture staging before your photographer gets to the property.
Virtual tours can also be your best friend when a potential buyer or tenant is unable to make it to an open home. And choosing the right virtual tour partner, like Virtual Tour Creator, can mean you won't pay a lot for each tour, or even the equipment.

Ready to get started with a beautiful real estate website design that will help showcase your real estate listings for sale and lease? Talk to the team at iDashsites today, and we will get you on your way to an amazingly beautiful new real estate website.